Steven Fox's breaking putt trickled down a slippery slope on the 37th hole of the 2012 U.S. Amateur championship and dropped into the cup, capping an amazing – and improbable – three weeks of golf.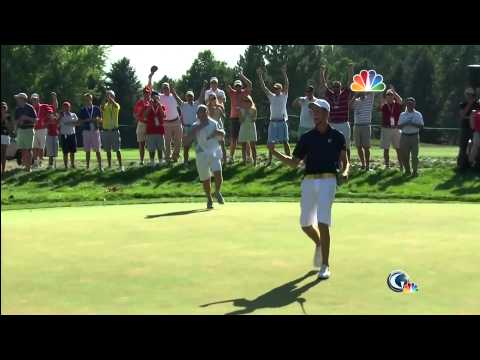 Fox, a University of Tennessee-Chattanooga student at the time and a Hendersonville High School graduate, just made it through the qualifier before heading to Cherry Hills (Colorado) Country Club. He opened with a marginal two-round performance that sent him to a 17-man playoff to make it through to the next round where he secured the No. 63 seed. He began working his way through match play, beating some of the top amateur players in the world to eventually win on the extra hole. He became the lowest-seeded player to ever win the U.S. Amateur since the USGA began seeding stroke-play qualifying in 1985.
His goal was just to make it to match play but he persevered and made history.
I love the definition of persevere: "Continued effort to do or achieve something despite difficulties, failure or opposition." Fox kept pressing forward to the final goal. What a long shot, but he did it!
What about you? Are you content to just play out the holes of your life because you have setbacks? True, adversity can be a momentum killer. Fear sets in and you become reluctant to be courageous and take risks. The easiest thing to do is to do nothing, so you become passive..
Perseverance, however, is the opposite of passivity. It is active. It means even if you have no paddle you are fighting for all your worth to get upstream.
In Matthew 24 Jesus is teaching the disciples about the adversity of last days and he tells them, "But the one who endures to the end will be saved" (v. 13). It is obvious that the expectation of God for His children is that they persevere. In fact, the books of Romans, Corinthians, Philippians, Hebrews, James and 1 Peter all make clear that: A) If you are in Christ you will face adversity, and B) persevering through adversity is actually a reassurance that you are a child of God.
Don't let adversity be the sand bunker in your life that causes you to back away from the love of Christ. Embrace it, and experience that love in a profound and real way. It will carry you through the adversity and to the end.