Next to the foundation provided by the grip, alignment is considered by many instructors to be the number one fundamental of a good golf shot. Even minor alignment problems can be a problem for players at any ability level. Our mind needs a specific target and our shoulders, hips, and feet need to be in line with that target. This improves our chances of hitting the ball in the intended direction. Even tour professionals practice their alignment and focus on it during a round.
Here is a great tip on alignment from a friend of mine, Mike Bender, swing coach for Zach Johnson.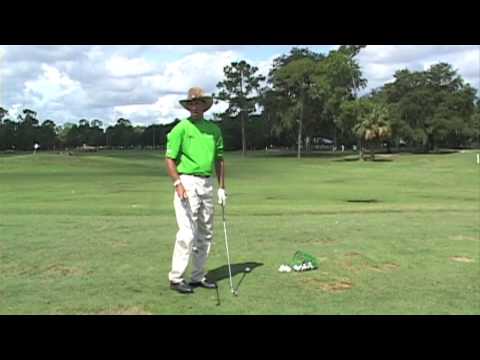 Brian Mogg, former PGA tour player and a teacher at the David Leadbetter Schools, refers to Hebrews 12:2 to compare alignment in golf to alignment with Christ. Alignment with God requires aiming your life at Jesus by (1) getting to know Him, and (2) becoming like Him. We get to know Him by spending time with Him in prayer, reading God's word, and fellowshipping with those with similar beliefs. We can easily get caught up in the do's and don'ts of religion, but ultimately the best approach is to fix our eyes on Jesus and align our beliefs and actions with Him and God's word.

In the beginning was the Word, and the Word was with God, and the Word was God. He was in the beginning with God; all things were made through him, and without him was not anything made that was made. In him was life, and the life was the light of men. John l: 1-4
FINAL SWING THOUGHT:
My life must be aligned with the target of knowing and serving Jesus Christ.